| | | |
| --- | --- | --- |
| | Charmdozo is a Bureaucrat, the highest rank on the Wikia. Respect this user and his/her viewpoint. This user will do everything to make the article and/or user perfect and tip-top. Ask them anything about the Wiki, Charmed or Users on their talk page. | |
About Me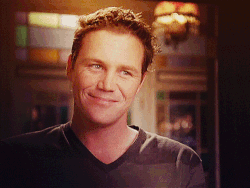 Hi, my name is Mike. I have been a fan of Charmed since the very beginning and a visitor of this wikia for years as an unregistered guest. I decided to join as a user for various reasons. I was recently promoted to Admin after a vote, and thank everyone who voted for me. I think it's important to keep the pages clean and based on facts and canon information as much as possible.
Chosen and Legacy
Adise from being a Charmed fan, I am also a fanfiction writer. I am currently working on three projects.
Chosen: A series about Billie and various new and returning characters. Set after season 8, this series follows Billie as she discovers her new destiny as part of The Chosen.
Legacy: A series about the next generation of Halliwells, set in the year 2029. Set in the same continuity as Chosen.
Charmed Reloaded: A seperate, alternate continuation of Charmed starting with season 5.
If you're interested in reading my work, the first two series are posted on fanfiction.net under my author name Dozo14. Reloaded is only posted in script form on my other wiki.
Fan Fiction link: Dozo14 on Fanfiction
Chosen-Legacy link: Chosen-Legacy Wiki
Charmed Reloaded link: Reloaded Wiki
Community content is available under
CC-BY-SA
unless otherwise noted.