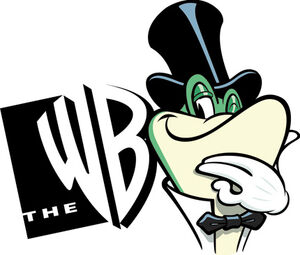 The WB is a former television network in the United States which launched on January 11, 1995 as a joined partnership of Warner Bros and Tribune Broadcasting.
On January 24, 2006, CBS Corporation and Warner Bros Entertainment announced plans to launch The CW Television Network in the fall of 2006, saying that property rights and compensation was part of the networks troubles. The WB shut down on September 17, 2006, followed by the opening of the new CW Network on the following evening. This new joint venture network features programming from both The WB and UPN.
The WB was relaunched as an online network on April 28, 2008 by Warner Bros which allows users to watch former shows of the network. Sadly, it can only be accessed in the United States.
Many people called The WB the most popular channel in the 1990s due to its line up of shows like Buffy the Vampire Slayer, Dawsons Creek, Charmed, and Angel.
Cast and Crew's Relationship with the Network
Despite picking the show up for eight seasons, the network's treatment of Charmed was a subject for considerable scrutiny, especially by the actors. Holly Marie Combs said "We were never treated that well. We were never promoted properly by the network." She had also made her feelings towards the network clear during the time in which all involved had to wait to hear if they were being picked up for Season 8; expressing that she thought it was disrespectful to the actors, the crew and the fans.
Rose McGowan added to this in an interview when she spoke of how the network announced the end of the series: "The network dishonours us by saying we were cancelled, axed, cut. This last thing about being cancelled seems like the last annoying p**sing match going on with the show. It was extremely rude. There was nothing to cancel. They didn't have us... Instead, we continue to get treated like the ugly stepchild of the network. Anyway, I'm proud of what we accomplished."
Images