Below is the list of powers Cole Turner possessed throughout the course of the series.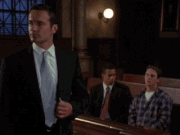 Basic Powers
Active Powers
Other Powers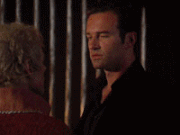 After becoming possessed by the essence of the Source of All Evil, Cole eventually gained access to seemingly all powers possessed by the previous Source. These are the powers he used on screen:
Basic Powers
Active Powers
Other Powers
Return from Wasteland
During his time in the Demonic Wasteland, Cole separated from the Source, but he absorbed a seemingly endless supply of demonic powers in his attempt to escape. As Cole was mortal at the time, the amount of demonic powers, combined with Phoebe's rejections, eventually drove Cole insane and evil once again. Additionally, his blood turned acidic.
Active Powers
Other Powers
When he joined the Avatar Collective, Cole gained the ability of Reality Warping. Given the nature of an Avatar's powers and their shared collective powers, Cole presumably gained virtually unlimited power, though his only act as an Avatar was to change reality in a last, desperate attempt to be with Phoebe. In this new reality he reverted to his former form and powers of Belthazor.
Active Powers
Temporary Powers
References
Community content is available under
CC-BY-SA
unless otherwise noted.